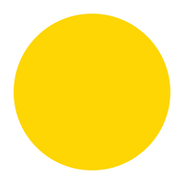 RELATED PRODUCTS
OUR GUARANTEE:


LOVE IT OR YOUR MONEY BACK

At Liweli, we want you to be happy, and we're not just saying that. Our commitment to your satisfaction is why all of our products come with a simple money-back guarantee.
Though really we do just want you to love our products.
No stars- was awful
Was a regular customer of CBD Md 's CBD flavored powders- peach/ fruit and lemonade.
They have all been discontinued so I tried yours.
Was awful and returned for refund.
Need to find out the CBD MD formula which would be a winner that I would even promote here in the Northeast
Very practical and effective!
I used this product for the first time after a very tough workout on the running track. It really helped me relax, recover and focus afterwards, and I loved how easy it was to prepare it. It'll be my go to CBD product from now on!
Too Sweet
Liked the old formula better for 8oz servings, used 2 for my 16oz water bottle
I love this product. Whether I've had a late night out with friends, or a long night awake because my kids were up, it always does the trick. It also helps me drink more water which I always need to do!
Liweli Lemon Drink Mix
This product is excellent. I love the taste and the effect. Easy to use, I take it on the road and just mix with water. And if you haven't tried the Blueberry, I like that even more.

---