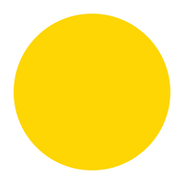 RELATED PRODUCTS
OUR GUARANTEE:


LOVE IT OR YOUR MONEY BACK

At Liweli, we want you to be happy, and we're not just saying that. Our commitment to your satisfaction is why all of our products come with a simple money-back guarantee.
Though really we do just want you to love our products.
Good!
For some reason, the sample pack I received seemed to work better and last longer than the tin I ended up buying. I'm not sure why this is.
Excellent for stress relief!
I tried these CBD Melts to try snd reduce stress so I could reduce my insomnia. From the first night, I felt relaxed and better able to fall asleep. My mind wasn't racing and my neck and shoulders were relaxed and not stiff from tension.
Mother's Helper
As a stay at home mom, I use the stress melts before stressful moments and when extra patience is required. They provide relief and a boost of confidence which helps everyone have a better day!
Stress melts
These things are INCREDIBLE. I've purchased 3 packs of them in literally 2 weeks time. I take them with my daily dose of CBD and they calm me down instantly and even put me in a good mood. Definitely worth a try if you struggle with anxiety or stress
Cherry melts
I love these tasty melts as well as my customers. It helps take the edge off when things are stressful.

Cherry Stress Melts
$24.99