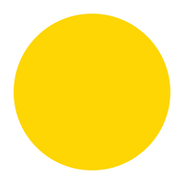 RELATED PRODUCTS
OUR GUARANTEE:


LOVE IT OR YOUR MONEY BACK

At Liweli, we want you to be happy, and we're not just saying that. Our commitment to your satisfaction is why all of our products come with a simple money-back guarantee.
Though really we do just want you to love our products.
Focus and Relax gummies
I have regular customers that will not run out before getting more of these gummies! Myself included! I hope you keep up the good work! Larger packages are requested.
Lewili gummies
The gummies have been a hit from the beginning! Customers ask about larger packaging.
good vibes
I love the feeling of calmness and chillness I receive after enjoying one or two. The flavor did throw me because it's more earthy, but you get hints of the apple for sure. I'd definitely recommend it to my friends and fam that need to take the edge off.
Feeling these - start with one
Very nice. More herbaceous taste then I am used to with this brand, but it definitely works. Each packet has 2 servings btw!
Review of Liweli
I love Liweli products. I am a student and they're so handy to have when I have a huge amount of stuff to get done or when I am feeling tired and overworked. Helpful and relaxing any time of day. Would buy again.
---