Good For:
WHEN YOU NEED TO GET STUFF DONE
UPLIFTING YOUR MORNING (NO COFFEE NEEDED)
AVOIDING THAT INEVITABLE PM SLUMP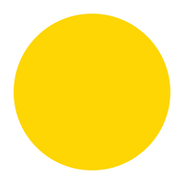 RELATED PRODUCTS
OUR GUARANTEE:


LOVE IT OR YOUR MONEY BACK

At Liweli, we want you to be happy, and we're not just saying that. Our commitment to your satisfaction is why all of our products come with a simple money-back guarantee.
Though really we do just want you to love our products.
Pain literally melting away
I ordered these gummies when I saw they have CBG, which I had read helps with pain. I suffer from chronic back and neck pain and felt a major difference about 20 minutes after taking these gummies. I offered some to my mom and saw a visible reduction in swollen joints in her hand. I did feel a little more focused, but mostly just SO MUCH BETTER in my body.
New Liweli Gummies
Great texture and flavor, excellent results. The Focus Gummies made me feel great, the Relax Gummies did just that, love the product.
Tasty and great for focus!
I love the combo of CBD, CBG, and green tea - really helps me focus in the afternoon instead of coffee.
Focus Gummies - 10 servings
---